Parents - Grandparents -Brothers -Sisters

Let's make academic sports as much fun and exciting as athletic sports.

My name is Joe Martyniuk (mart-nick) and I invented a way to turn
phones and tablets with Android into high tech racers. To let kids/adults
print, read, cursive write letters, numbers, words with timed, interactive
workouts/contests. Players put finger, stylus directly on screen over first
square JoeyDot. Then players draw a line to the next JoeyDot, and to the
next Joeydot, until letter/number is finished. Its a process called connect-
ing the JoeyDots. The device waits for, and then goes as fast as the player.
During reading contests, contestants see, hear, then tap on word/number.
During spelling/math contests, contestants see/hear/tap on letter/number.

This is a very good way to build hand/eye coordination and muscle memory.
I believe but cannot prove learning to print/write helps players learn to read.
Fruit rejected my apps so no fruit apps. Apps only for devices with Android.
Totals page in each app lists the fastest time of all time until you reset it. Apps
are timed. Find out who's faster, you/kid, brother/sister. Then locally/online.

To Buy Reading Workouts/Contests click here.

To Buy Printing Workouts/Contests click here.




To Buy Cursive Writing Workouts/Contests click here.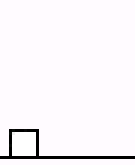 To Buy Math Workouts/Contests click here.

To Buy Spelling Workouts/Contests click here.

To Buy Team Workouts/Contests click here. (DELAYED)

For Online/local Sports click here.
(Who Are The Fastest?)

For TVShows Game Shows click here. (DELAYED)

To Buy Japanese Contests/Workouts click here.

To Buy a Racing Phone click here. (DELAYED)

email: joe@joeydots.com

JoeyDots Privacy Policy click here.